I am so excited about this project that I completed tonight!!! I used new techniques (and learned lessons along the way),and overall I am really loving this functional piece!
I have looking for a file system that you hang on the walls to sort my children's school papers (which are usually spread out on the kitchen table or counter). I saw some in Pottery Barn and some in Ballard Designs, but they did not really appeal to me and were way to pricey. So, I patiently kept looking and then I found one, in all its RED glory......at T.J. Maxx. I loved the feet on the bottom, the beadboard on the sides and it had three compartments, for my three amigos! I don't have anything THAT bright in my house, but I knew I could tone it down. Here is before picture:
The first thing I did was sand the top, sides and edges with my electric sander. I then used a paintbrush to apply Miniwax in a Dark Walnut stain.The fronts of the compartments were tricky, think I should have sanded more, but I did my best to add some character by applying stain and then rubbing off. I finished with two coats of Poly Wipe-off (first time using this, loved it).
Here comes the fun part,adding details! I first picked two different scrapbook paper pages from Hobby Lobby. I applied a layer of Mod Podge on the top of unit. Then I layered the scrapbook book paper on top. I applied one layer of ModPodge on top,let it dry and then put on another layer. I MAYBE should have stopped here, but I really, really wanted to try to use resin. Here it is before the resin. Wish I had a better picture of the before top, I forgot!
After I taped wax paper around the parts I did not want "shiny", I mixed the resin and applied the flood coat. It was kind of messy with the dripping, but it was fun. I used a propane lighter to remove the bubbles. Unfortanately, I did not seal the scrapbook paper as well as I should have with ModPodge, so there are some shadows on top. My sweet husband told me this made it look more antiqued. Still, did not think it was bad for the first time!
For the final touch, I bought three more scrapbook pages from Michael's (I have to share my love with both of the craft stores). It has the black damask pattern on a clear background. So it looks shiney, too....and you can see the red through the back. I used Glue Dots to attach these inside the compartments. I love how it looks!
Shout out to some of the products I used:
Have a great week!
Beth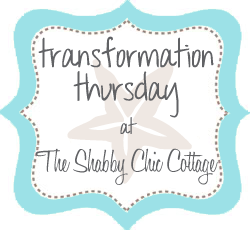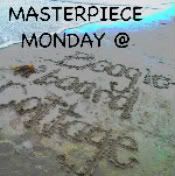 />