I love my house and I love my children. However, there are times when I feel like we are all on top of each other. That can be wonderful, or can be really annoying (I know all of you know how I feel!)! Every single room in our house is kid friendly. We do not have a formal dining area or living room.We do have a family room and a small den. Since at least ONE child climbs into our bed everynight, we really don't even have our own bedroom. Sigh.
That is why I am so in head over heels in love with our new space! Last year we had our deck enclosed (it already had a roof). Now this room is usable about three seasons of the year (way too cold in winter). It is bright, airy, and musical ( I will explain that in a minute). It is attached to our kitchen and eating area so it like an extension of our eating space. Kids can sit out there while adults eat inside or vice versa. I can talk on the phone, BLOG, grade papers, read, hang out with husband and/or friends, do puzzles, play Scrabble, craft and enjoy a glass of wine. It is my little slice of home Heaven.
Come take a tour!!
This is my favorite corner. That capiz shell light fixture was purchased in Hawaii in the 1970's. My father-in-law was the Navy and my husband spent the first two years of his life in Hawaii. It was a cheap buy! Now they sell tiny capiz shell lights in West Elm catalog for around $100.00. I can't imagine how much this would be. This is my musical element, when the breeze blows through the window, the light fixture becomes a gentle wind chime.
This next picture shows the window where I watch our fish in the pond below. When I feed them, they are very sneaky about coming to the surface with me standing there. So I throw their food in then run upstairs to spy. It is also lovely to hear the water trickling in the pond.
Here is my favorite place to sit and put my feet up. When you sit in this spot, you get a perfect view of the sunset over the trees.
Here is the window where my sweet hubby can pass my a glass of wine:)!!!
The next two pictures are the other half of the porch. The kids have an art easel and supplies. The flooring is perfect for messy projects. I told you every room in the house is kid friendy! The second picture is the small pub table and stools. My husband, brother and sister in law and I ate Thanksgiving dinner out here this past year. It was in the high 60's!! Crazieness!
Hope you enjoyed the tour! The patio underneath is slowly, but surely, coming along! Hope to have pics soon!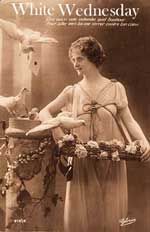 Beth